Hazelhouse Jewellery © 2019





Gallery
I make a range of items for both indoor and outdoor use, as well as handcrafted jewellery featuring my glass.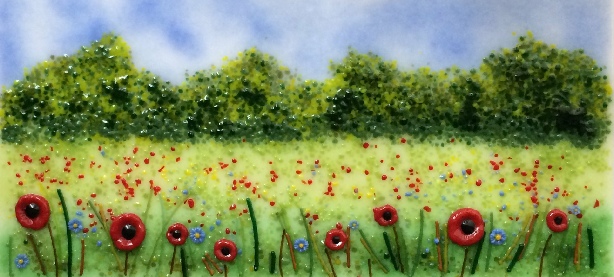 My Name is Mark Laird and I run and own Hazelhouse Jewellery. I'm based in the North West corner of Surrey, on the Surrey, Hampshire, Berkshire county borders. I have a small studio, with three kilns that allows me to be creative, as well as having the space to run workshops on fused glass, lampworked glass, and jewellery.
CONTINUAL DEVELOPMENT
So as to ensure that I continue to challenge myself, and also so that I can continue to learn new skills I ensure that I attend at least a couple of Master classes with world renowned tutors each year. So far in 2019 I have had a week learning with Alyssa Oxley at Warm Glass near Bristol, and I have classes with Marguerite Beneke and Craig Mitchell Smith arranged for later this year at Glassification in Ilminster.
HOW I STARTED
I started making jewellery over 10 years ago, when I attended a beading class with my children. One thing led to another and eventually I was making and selling my own designed jewellery. I was then introduced to the world of Lampworked Glass where I started making my own glass beads to complement the semi-precious stones I was using.
From there it was a small jump into fused glass and I've been making fused glass items now for more than 6 years.
FUSED GLASS AND JEWELLERY DESIGNED FOR BOTH INDOORS AND OUTDOORS
EXQUISITE DESIGN

EXCELLENT VALUE

HANDMADE QUALITY

Workshops
I run a range of workshops from beginners classes to more complex sessions for more advanced students.


Shops and Events
I sell my work through a number of craft shops as well as at local fairs and events.
Events are publicised via my Facebook page (see left)